Fire is DEADLY! Smoke and toxic gases kill more people than flames do. Fire produces poisonous gases that make you disoriented and drowsy. Asphyxiation is the leading cause of fire deaths, exceeding burns by a three-to-one ratio.
HOW DOES IT WORK?
Easy To Use
 Simply pull down the fire blanket, spread the blanket wide and slowly throw the blanket to cover the fire. It's fast, easy, and you can quickly prevent any fire.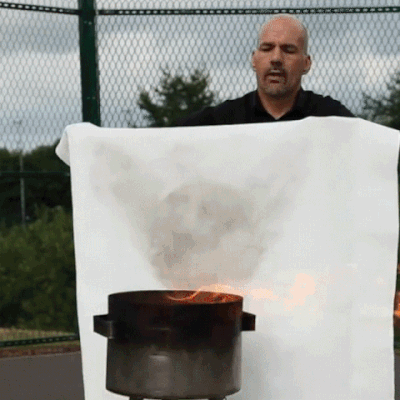 Smother The Fire
Lay the blanket smoothly over the fire to put it out in just seconds! Make sure you put your hands behind the blanket for protection.
Turn Off Any Heat Source
Once you have the blanket secured over the flames, turn off any heat source. This will decrease the amount of time for the fire to suffocate.
This Is A Great Gift For yourself or your friend!
Click "ADD TO CART" To Get Yours Now!